Honda Lease Return Options near Los Angeles, CA

What Are My Lease End Options?
Is your lease on the cusp of ending and you aren't sure of what your options are moving forward? Maybe you are considering leasing, and want to know what the future holds before you jump into an agreement. Whatever the case may be, we at Diamond Honda are here to lay out your lease return options in front of you, so you can make a decision that positively impacts your future driving needs and current finances.
Lease Again
The first and most common path that drivers take is to upgrade to a completely different model. After all, that is one of the main draws to opting for a lease in the first place! So, whether you are ready to upgrade to the latest iteration of the vehicle you originally took home or a completely different model, you can drop by our location, close out your contract, and start a new one. This is the perfect opportunity to reflect on if your past terms worked for you or if your driving needs have changed. For instance, if you went over your allotted mileage, consider extending it a bit further to accommodate. Or, if your family is growing in number, you might want to upgrade from the Civic to one of our family-sized options like the Odyssey or Pilot!
Purchase
One of the reasons that many drivers choose leasing before financing is because it allows them to take advantage of a trial period to determine if the model integrates into their lifestyle and transportation needs. So, if you aren't quite sure, you can always opt for a leasing contract with our Finance Department that lasts two years to determine whether the Accord, Insight, or Fit make sense for your morning and afternoon commutes. If you decide you want to keep the model for good, you can let us know, and we will find a loan that lets you pay off the remaining cost over a period of four to seven years. The best part is that your monthly rate will still be lower than if you had chosen to finance in the first place, because you already have contributed a large sum toward the total value.
Close Terms
At Diamond Honda, we understand that some drivers simply decide that leasing isn't meant for them. Whether you have determined that the mileage was too restrictive or you prefer to see a return on your investment, you can always hand in the keys and walk away! All that you need to do is bring the vehicle to our location so we can assess any damage and if you have gone over your mileage limitations. Then, we will close out your paperwork and you can leave to explore other options. If you decide you would like to switch over to a financing contract, you can start test driving right away. And, if you ever want to come back and start a new contract, feel free to give us a call!
Now that you know your Honda lease return options near Los Angeles, CA, you can stop by Diamond Honda today. Our Finance Department looks forward to lending their assistance.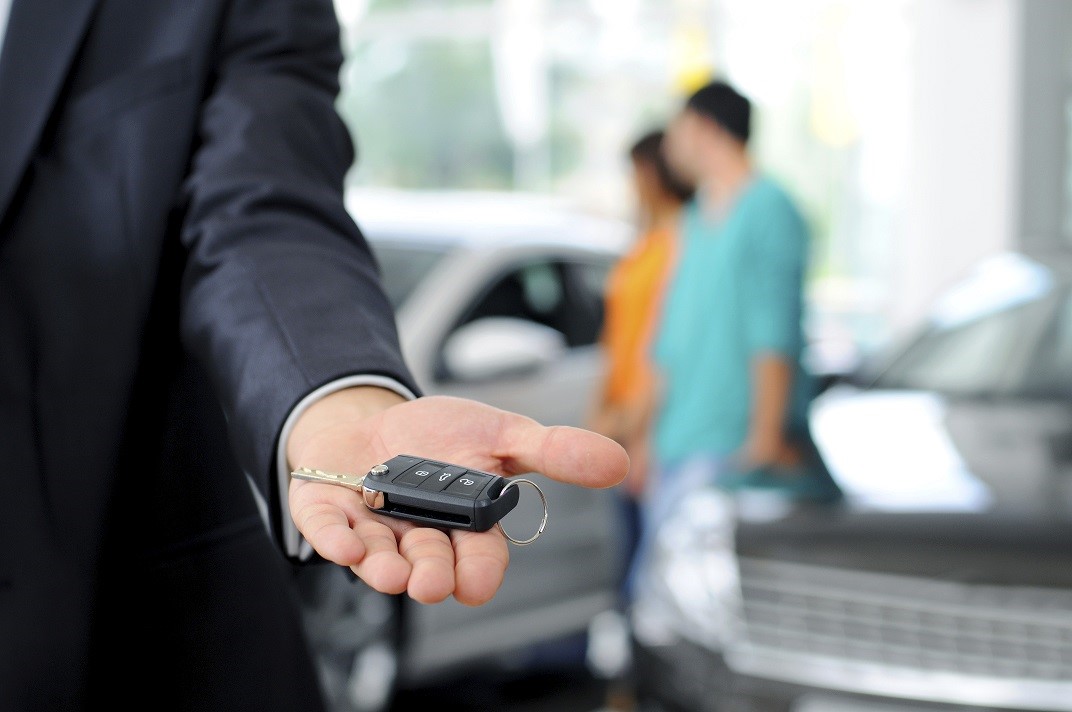 Sales Hours
(626) 671-4601
| | |
| --- | --- |
| Monday | 9:00 am - 9:00 pm |
| Tuesday | 9:00 am - 9:00 pm |
| Wednesday | 9:00 am - 9:00 pm |
| Thursday | 9:00 am - 9:00 pm |
| Friday | 9:00 am - 9:00 pm |
| Saturday | 9:00 am - 9:00 pm |
| Sunday | 9:00 am - 9:00 pm |
Testimonials
Amazing Customer Service
10-24-2017
I Love This Diamond Honda!
11-14-2017
Great Friendly People
8-1-2016
I Will Most Definitely Be Back!
10-17-2017
Quick Response
7-28-2017
Jimmy Tang Was Great
3-27-2017
I Couldn't Be Happier
8-2-2017
Ask for Andy Zhu
Corona, CA
4-30-2015
Extremely Nice and Knowledgeable
West Covina, CA
4-30-2015
Smooth and Efficient Process
La Verne, CA
4-28-2015
Kind and Courteous
Hacienda Heights, CA
4-26-2015
Amazing Customer Service!
La Puente, CA
4-13-2015
Ask For Jae Lee
Rowland Heights, CA
3-21-2015
GREAT Service!
La Puente, CA
4-6-2015
Highly Recommended
West Covina, CA
3-30-2015
"My little opinion about Diamond Honda"
12-12-2014
Paul Chau was Amazing!
11-29-2014
They Delivered the Car to My House!
10-16-2014
Highest Level of Professionalism and Extremely Fair
10-22-2014
The Whole Experience was a Breeze!
10-11-2014
Read More