When Should I Rotate My Tires?
Your Honda vehicle deserves the highest degree of care, including when it comes to routine maintenance. If you've ever wondered how often you should be rotating your tires, the Service Department at Diamond Honda is here to fill you in! Since not all vehicles are the same, it's crucial to know what sort of conditions to account for. Of course, we're always here to assist if you have any questions!
Importance of Tire Rotations
First, let's cover why tire rotations are necessary in the first place. Although all four components are in constant contact with the road beneath you, they still experience different degrees of strain, which results in uneven wear over time. Specifically, the leading two have to contend with the forces of braking, steering, and supporting the engine above, causing them to degrade quicker than your rear tires. When left uncorrected, this can cause decreased fuel economy and traction in the short term. If you go too long, then you might even have to replace the front tires sooner than the ones in back.
Tire Rotation Timeline
A good rule of thumb to stick to when deciding how often to rotate your tires is to have this service performed whenever you have the oil changed, or about every three to six months. That way, you won't have to worry about making a separate trip! Of course, there are several factors to keep in mind that could change this degree of frequency. For instance, your vehicle's age, condition, and drivetrain will impact how much wear your tires endure, in addition to how often you drive. However, by having our expert technicians keep an eye on things at regular intervals, we'll be able to recommend when you'll likely be due again.
Benefits
So, how will your car, truck, SUV, or minivan benefit from regular tire rotations? First and foremost, by moving them around to even out their rate of degradation, you'll help to extend their useful lifespan. That way, when you're ready for a new set, you can replace all four at once and take advantage of generous per-unit savings. Additionally, your vehicle will be able to maintain optimal traction in challenging conditions and operate at a highly-efficient level. If you still have any questions on your mind, feel free to send them our way via the Ask a Tech form.
So, when should I rotate my tires? Here at Diamond Honda, we suggest visiting us for this task about every three to six months. To schedule an appointment, navigate over to our handy online reservation form and send it over. We look forward to seeing you here soon!
Service Hours
(626) 671-4602
| | |
| --- | --- |
| Monday | 7:00 am - 6:00 pm |
| Tuesday | 7:00 am - 6:00 pm |
| Wednesday | 7:00 am - 6:00 pm |
| Thursday | 7:00 am - 6:00 pm |
| Friday | 7:00 am - 6:00 pm |
| Saturday | 7:00 am - 5:00 pm |
| Sunday | Closed |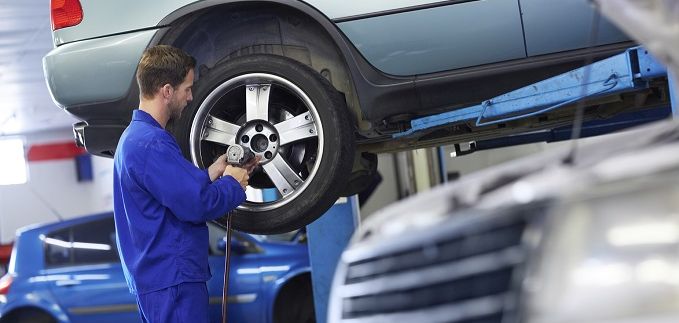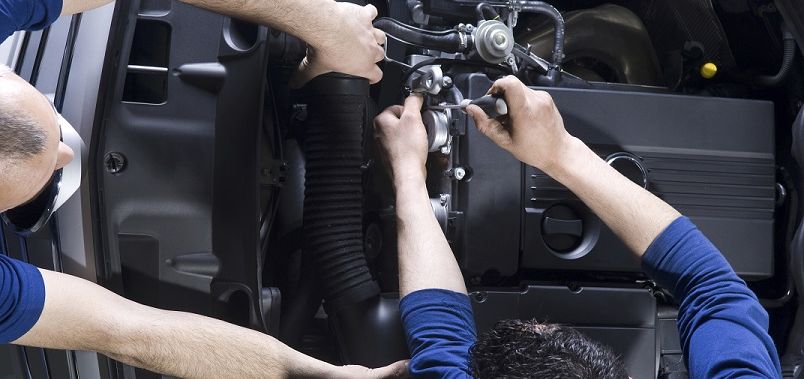 Testimonials
Amazing Customer Service
10-24-2017
I Love This Diamond Honda!
11-14-2017
Great Friendly People
8-1-2016
I Will Most Definitely Be Back!
10-17-2017
Quick Response
7-28-2017
Jimmy Tang Was Great
3-27-2017
I Couldn't Be Happier
8-2-2017
Ask for Andy Zhu
Corona, CA
4-30-2015
Extremely Nice and Knowledgeable
West Covina, CA
4-30-2015
Smooth and Efficient Process
La Verne, CA
4-28-2015
Kind and Courteous
Hacienda Heights, CA
4-26-2015
Amazing Customer Service!
La Puente, CA
4-13-2015
Ask For Jae Lee
Rowland Heights, CA
3-21-2015
GREAT Service!
La Puente, CA
4-6-2015
Highly Recommended
West Covina, CA
3-30-2015
"My little opinion about Diamond Honda"
12-12-2014
Paul Chau was Amazing!
11-29-2014
They Delivered the Car to My House!
10-16-2014
Highest Level of Professionalism and Extremely Fair
10-22-2014
The Whole Experience was a Breeze!
10-11-2014
Read More